Journal CiteScores
What is CiteScore?
The CiteScore journal impact metric represents the average citations received in a specific year to articles published in the previous three years. The CiteScore 2018 edition is therefore based on citations in 2018 to articles published in 2015, 2016 and 2017. CiteScore was launched in December 2016, covers journal titles in Elsevier's Scopus database and is released once a year.
CiteScore 2018: Frontiers journals rank in the top percentiles
44 Frontiers journals are indexed with a 2018 CiteScore, across 73 subject categories (Scopus, 2019).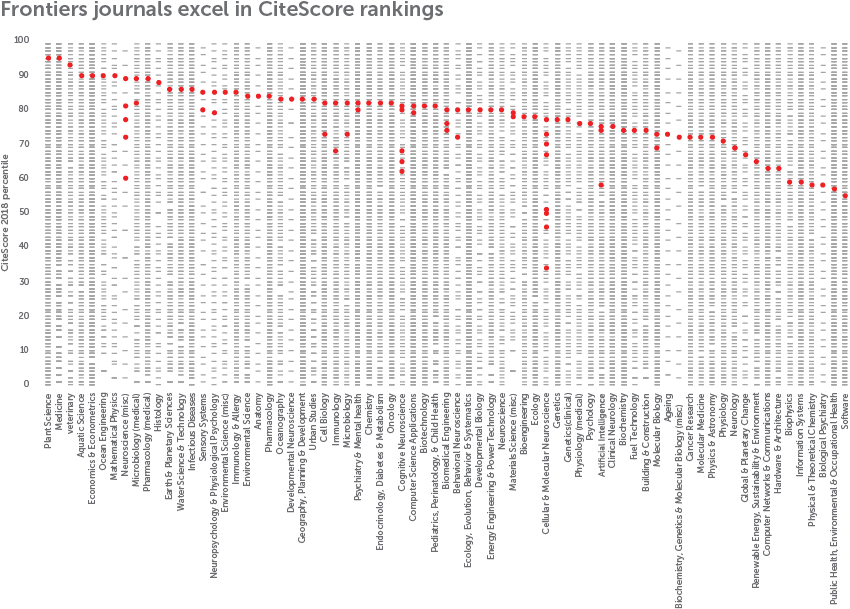 Analysis of CiteScore rankings. A total of 23,891 journals are indexed in the CiteScore 2018 edition across 330 categories (Scopus, 2019). The analysis here includes the 10,337 journals in the 73 subject categories containing at least one Frontiers journal. Red dots indicate Frontiers journals; grey bars represent all other journals in the category.