Corrigendum: Nitrogen fertilizer driven nitrous and nitric oxide production is decoupled from microbial genetic potential in low carbon, semi-arid soil
1Department of Soil and Crop Sciences, Texas A&M University, College Station, TX, United States
2Texas A&M AgriLife Research, Lubbock, TX, United States
3Environmental Sciences Division, Argonne National Laboratory, Lemont, IL, United States
4Texas A&M AgriLife Research, Vernon, TX, United States
5Department of Ecology and Conservation Biology, Texas A&M University, College Station, TX, United States
In the published article, 'Argonne National Laboratory' was erroneously listed as a present address for author Mark D. McDonald. It should have been captured in the Affiliations section.
In the published article, there was an error in Table 1. The primer sequences for the Target group 16S rRNA were incorrectly written as "Eub338: ATCATGGTSCTGCCGCG" and "Eub518: GCCTCGATCAGRTTGTGGTT". In addition, references for all target groups were incorrect as published. The corrected Table 1 and its caption appear below:
TABLE 1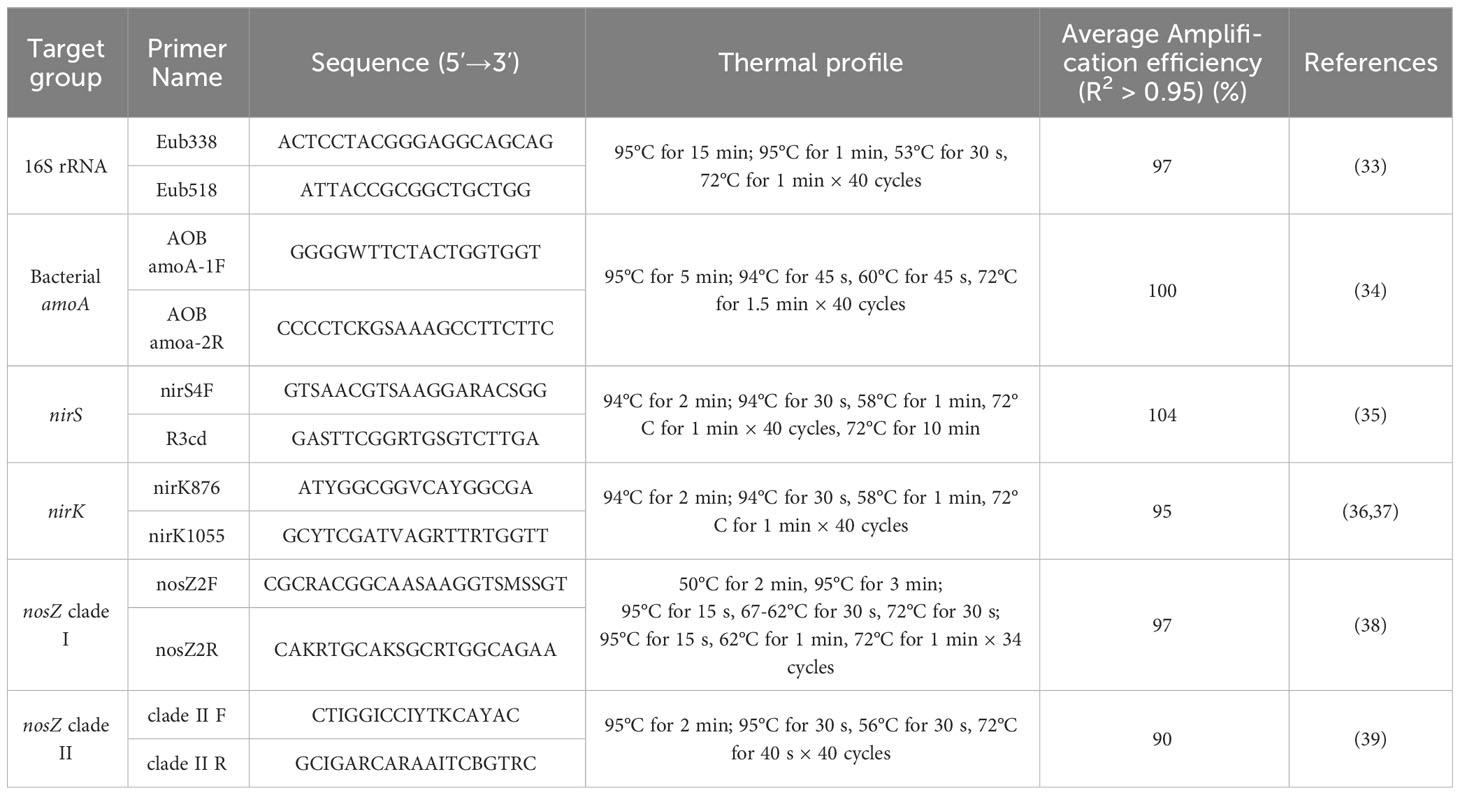 Table 1 Primer sequences and thermal profiles for total bacterial and bacterial N-cycle functional gene abundances.
Publisher's note
All claims expressed in this article are solely those of the authors and do not necessarily represent those of their affiliated organizations, or those of the publisher, the editors and the reviewers. Any product that may be evaluated in this article, or claim that may be made by its manufacturer, is not guaranteed or endorsed by the publisher.
Keywords: nitrous oxide, pore-space gases, microbial abundance, semi-arid soils, no-tillage, cover crop
Citation: McDonald MD, Lewis KL, DeLaune PB, Hux BA, Boutton TW and Gentry TJ (2023) Corrigendum: Nitrogen fertilizer driven nitrous and nitric oxide production is decoupled from microbial genetic potential in low carbon, semi-arid soil. Front. Soil Sci. 3:1283367. doi: 10.3389/fsoil.2023.1283367
Received: 25 August 2023; Accepted: 15 September 2023;
Published: 22 September 2023.
Edited and Reviewed by:
Jacobo Arango
, International Center for Tropical Agriculture (CIAT), Colombia
Copyright © 2023 McDonald, Lewis, DeLaune, Hux, Boutton and Gentry. This is an open-access article distributed under the terms of the Creative Commons Attribution License (CC BY). The use, distribution or reproduction in other forums is permitted, provided the original author(s) and the copyright owner(s) are credited and that the original publication in this journal is cited, in accordance with accepted academic practice. No use, distribution or reproduction is permitted which does not comply with these terms.
*Correspondence: Mark D. McDonald, mcdonaldm@anl.gov