ERRATUM article
Erratum: To What Extent Do Fluorophores Bias the Biological Activity of Peptides? A Practical Approach Using Membrane-Active Peptides as Models
Frontiers Media SA, Lausanne, Switzerland
An Erratum on
To What Extent Do Fluorophores Bias the Biological Activity of Peptides? A Practical Approach Using Membrane-Active Peptides as Models
by Cavaco, M., Pérez-Peinado, C., Valle, J., Silva, R. D. M., Correia, J. D. G., Andreu, D., et al. (2020). Front. Bioeng. Biotechnol. 8:552035. doi: 10.3389/fbioe.2020.552035
Due to a production error, the graphical abstract was removed from the final version of the article. The graphical abstract and its caption appear below.
GRAPHICAL ABSTRACT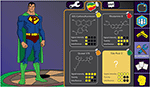 Graphical Abstract. With this work we highlight the need for a careful experimental design when using fluorescently labeled molecules, since we show that some fluorophores significantly modulate peptide activity, which may contribute to biased results.
The publisher apologizes for this mistake. The original article has been updated.
Keywords: anticancer peptides, BBB peptide shuttles, fluorescence, fluorophore, labeling
Citation: Frontiers Production Office (2020) Erratum: To What Extent Do Fluorophores Bias the Biological Activity of Peptides? A Practical Approach Using Membrane-Active Peptides as Models. Front. Bioeng. Biotechnol. 8:617198. doi: 10.3389/fbioe.2020.617198
Received: 14 October 2020; Accepted: 15 October 2020;
Published: 05 November 2020.
Copyright © 2020 Frontiers Production Office. This is an open-access article distributed under the terms of the Creative Commons Attribution License (CC BY). The use, distribution or reproduction in other forums is permitted, provided the original author(s) and the copyright owner(s) are credited and that the original publication in this journal is cited, in accordance with accepted academic practice. No use, distribution or reproduction is permitted which does not comply with these terms.
*Correspondence: Frontiers Production Office, production.office@frontiersin.org