CORRECTION article
Corrigendum: Hybrid Imaging: Instrumentation and Data Processing
1QIMP Team, Center for Medical Physics and Biomedical Engineering, Medical University Vienna, Vienna, Austria
2Department of Radiology, Children's Hospital of Michigan, The Detroit Medical Center, Wayne State University School of Medicine, Detroit, MI, United States
3MR Center of Excellence, Medical University of Vienna, Vienna, Austria
A Corrigendum on
Hybrid Imaging: Instrumentation and Data Processing
by Cal-Gonzalez, J., Rausch, I., Shiyam Sundar, L. K., Lassen, M. L., Muzik, O., Moser, E., et al. (2018). Front. Phys. 6:47. doi: 10.3389/fphy.2018.00047
In the original article, there was a mistake in Table 1 as published. The reported sensitivity unit should be kcps/MBq (instead of kcps/kBq). The corrected Table 1 appears below. The authors apologize for this error and state that this does not change the scientific conclusions of the article in any way.
TABLE 1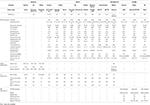 Table 1. PET, SPECT, CT, and MR specifications of selected dual and triple modality clinical systems commercially available.
The original article has been updated.
Conflict of Interest Statement
The authors declare that the research was conducted in the absence of any commercial or financial relationships that could be construed as a potential conflict of interest.
Keywords: hybrid imaging, combined imaging, instrumentation, nuclear medicine, data processing, data corrections
Citation: Cal-Gonzalez J, Rausch I, Shiyam Sundar LK, Lassen ML, Muzik O, Moser E, Papp L and Beyer T (2018) Corrigendum: Hybrid Imaging: Instrumentation and Data Processing. Front. Phys. 6:103. doi: 10.3389/fphy.2018.00103
Received: 02 July 2018; Accepted: 23 August 2018;
Published: 11 September 2018.
Edited and reviewed by: Claudia Kuntner, Austrian Institute of Technology (AIT), Austria
Copyright © 2018 Cal-Gonzalez, Rausch, Shiyam Sundar, Lassen, Muzik, Moser, Papp and Beyer. This is an open-access article distributed under the terms of the Creative Commons Attribution License (CC BY). The use, distribution or reproduction in other forums is permitted, provided the original author(s) and the copyright owner(s) are credited and that the original publication in this journal is cited, in accordance with accepted academic practice. No use, distribution or reproduction is permitted which does not comply with these terms.
*Correspondence: Jacobo Cal-Gonzalez, jacobo.calgonzalez@meduniwien.ac.at